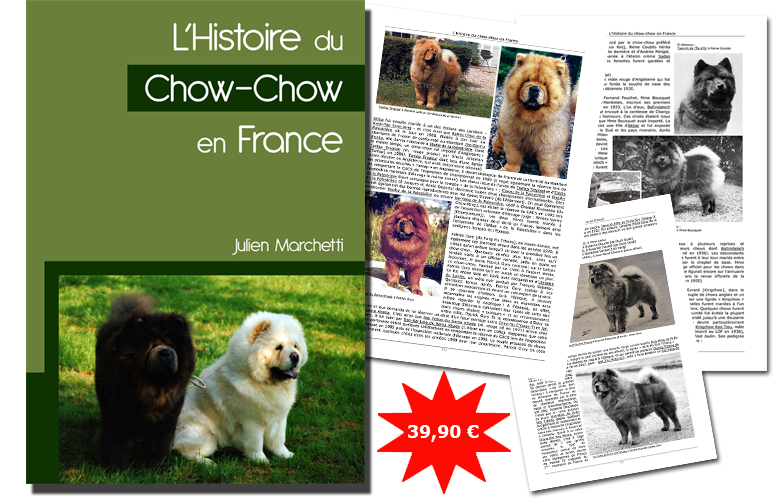 LIMITED EDITION - (SIZE 21x29,7CM)
more than 300 pages and more than 430 pictures
(Foreward by Sandra Miller [Chinarose])
"This is a book about Chow History in France (written in French), from the early years to the start of the 2000's. It includes lots of pictures of chows from various periods as well as many pedigrees and information that allow us to figure out how the Breed has changed through the years. The book also tells the History of some French breeders and feature a list of champions."


All enquiries welcome, please contact Julien
Postage fees :

- European Union + Switzerland : 17,00 € (x1) and 20,50 € (x2)
- Eastern Europe + Norway + Maghreb : 22,50 € (x1) and 26,50 € (x2)
- Africa, Canada, USA, Orient : 31,50 € (x1) and 40,50 € (x2)
- Others : 39,00 € (x1) and 51,50 € (x2)
To order your book, please contact Julien


BACK TO CHOW'S WHO HOMEPAGE